Enrollment
Slavens — A Denver Public School
Slavens School is a K-8 School within the Denver Public School system. Slavens is the neighborhood school for grades K-5. Middle School at Slavens is 100% choice - living within the neighborhood boundaries does not guarantee a student's spot at Slavens Middle School. All students who wish to attend Slavens Middle School must complete the School Choice process. Priority enrollment for Middle School is given to Slavens Elementary students.
For information regarding School Choice and Enrollment within DPS please visit schoolchoice.dpsk12.org. You will find an explanation of the process, School Choice forms, deadlines and more.
The neighborhood boundaries for Slavens School can be found on the Denver Public Schools Elementary School Boundaries document. The neighborhood Middle School is Merrill Middle School. The neighborhood High School is Thomas Jefferson High School.
2020-21 School Tours for prospective students & parents!
Please join us for a tour of Slavens K-8 school from 9:30 – 10:15 a.m. on the 2nd Wednesday of the month. Please note that tours will be focused primarily on grades K-5; we do not offer tours of the middle school. Tours will be led by parent volunteers. We look forward to meeting you!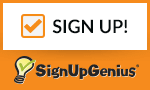 This tour is geared toward parents only and is limited to 12 people per date. Specific inquiries about Choice & Enrollment should be directed to the Front Office at 720-424-4150, option 2.
2020-21 Kindergarten Information Night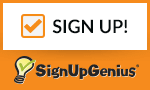 If you have a child who will be entering Kindergarten for 2020-21, we strongly encourage you to attend a brief evening presentation focused specifically on all things Kinder! Again, this is intended for parents only. Meet in the Slavens Library on Wednesday, January 22, 2020 from 5:30 to 6:30 p.m. to hear from the teachers, then tour the Kindergarten classrooms. (You are welcome to do a separate elementary tour as well.)
For questions regarding Choice & Enrollment for Kindergarten, please contact the Front Office at 720-424-4150, option 2.
SchoolChoice 2020-21
Information about SchoolChoice for 2020-21 will be posted here in early January. You can also visit the Choice & Enrollment website at http://schoolchoice.dpsk12.org/schoolchoice-round-1/